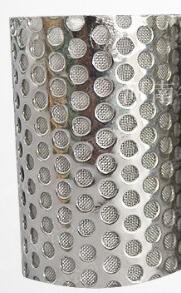 Strainer Y-type
Application
Industry, power system, flue gas purification plant, gas supply, vapour facilities, vacuum facilities, hot water, heating technology, thermal oil applications, shipbuilding, etc.
Medium
Petroleum, natural gas, natural gas purification, acidic gas, water, etc.
Material
ASTM A216WCB,WCC,ASTM A217 WC6,WC9,ASTM A352 LCB,ASTM A351 CF8,CF8M,CF3,CF3M,CF8C
Carbon steel, Low temperature carbon steel, Stainless steel, Alloy steel, Monel and Duplex stainless steel.
Hastelloy C276,Monel,Titanium and Alloy 20.UB6 904L
Standard
Nominal diameter: NPS2-NPS24
Nominal pressure: Class125-Class1500
Design&manufacture standard conforms to ASME B16.34
Face to face standard conforms to ASME B16.10/MFG
Flange standard conforms to ASME B16.5,ASME B16.47
Test conforms to API 598;
Butt weld :ASME B16.25
NFE 29203 flanges
Strainer type

Basket Type Strainers & Filters Duplex Strainers & Filters 'Y' Strainers Conical Strainers Self Cleaning Strainers
strainer,Y-type strainer,filter,B16.34 straniner,Y pattern strainer,API strainer,BS 1873 strainer,Sieb,Y SIEB-Typ,Filter,B16.34 straniner,Y SIEB Muster, API Sieb,SIEB BS 1873,filtro,filtro a Y-type,filtro,B16.34 straniner,Y modello FILTRO,FILTRO API,FILTRO BS 1873,cedníku,Y-Typ filtr,filtr,B16.34 straniner,Y vzor sítko,API sítko,sítko BS 1873,filtrs,Y-tipa filtrs, filtrs, B16.34 straniner,Y modelis sietiņš, API sietiņš,sietiņš BS 1873,Alcachofa,Y-tipo de filtro,filtro,B16.34 straniner,Y patrón de filtro,filtro de API,el filtro BS 1873,süzgeç,Y-tipi süzgeç,filtre, B16.34 straniner,Y desen süzgeç, API süzgeç,süzgeç BS 1873,sil, Y-type sil,filter,B16.34 straniner,Y mønster sil,API sil, sil BS 1873filtru,de tip Y-sita, filtru,B16.34 straniner,Y model sita,API filtru,filtru de BS 1873.фильтр,Y-типа фильтра,фильтра, B16.34 straniner,Y модель фильтра,API фильтр,фильтр BS 1873,API/ANSI Y-type strainer,Y-filter,Y tipi süzgeç,Filtru,Filtru Y,Pislik Tutucu,Çelik Döküm Pislik Tutucu,Y sil,Филтър,ФИЛТЪР НА ФЛАНЦИ,Schmutzfänger,ASME- Rkschlagklappen in Sonderausfrungen,Filtry,Filtrai,Schmutzfänger,Y-pattern,bolted bonnet with drain plug ,treating water valve and
wastewaterstreams valve,FILT
ROS,Cast S
teel Y-Strainer,Cast Stainless Steel
Y-Strainer,Фильтры сетчатые
предназначены для.Stabilisateur d'écoulement.Filtros Y.Osadnik żeliwny.Duplex Strainer.Kulbackventiler.conical temporary filter.Pislik TutucuKetinis flanšinis filtras (purvo surinkėjas)Cast Iron "Y" Type Strainer Schmutzfänger
VÁLVULAS E CONEXÕES,duplex basket strainers.Suppliers of Cla-Val Valves.
Филтри
Heavy Duty Valves
. Flanged check valves, cast
iron plug v
alves, sewage air relief valve and sewage combination air valve,
Temporary Screen Strainer,
Temporary cone strainers flow straightener
Y - Strainer; Basket Strainer; Duplex Strainer; Fabricated Y, Tee & Basket Strainers; Automatic Self Cleaning Strainer; Knife Gate Valves; Double Door Check Valve,
Vana, Demirvana, Vana, Sürgülü Vana, Kelebek Vana, Biçak Sürgülü Vana,
Gemi Vanaları
,
demir vana,
deluxe basket strainer
upply all kind of valves, cast steel, forge steel, cast iron, bronz/brass, stainless steel ect... valve design API 600, API 602, API 603, API 609, API 594, API 6D. Brand : Smith, PK, Ladish, Velan, Bonney Forge, OMB, Powell, Bray,

Flowtek, Kitz, DSI, AFA, SWI, CPV, Concord, Isuka, LVF, DK ect.we also help customer to source hard to find valve, any valve enquiry is welcome... send to and we should reply you ASAP.
Product/Service :
Cast steel Valve
,sigh glass, Gate/globe/check/butterfly,
Pressure Gauges
,

pressure seal valve,
Gate valve
,
Globe valve
,
Swing Check
,
waf
er ch
eck
,
piston check
,
Butterfly valve
,
cast iron valve
,Forge steel valve,
stainless steel

valve
,
alloy valve
,temperture control valve, 3 way ball valve,
ball valve
,
bronze valve
,
high pressure valves
,Smith Valves, Gate,
Globe
,
Check
,
Cast Steel Gate

valve
,, Flow Tek 3 way ball valve
,
butterfly valve
,800# gate

valve,
Piping Valves
,SWI forge steel

valve
,Rubber
Expansion Joint,
SIMPLEX BASKET
STRAINERS,
Y
STRAINER
- FLANGED END
,
Simplex Strainer
Basket Strainer,
Ductile Iron
Valve,
Solutions for
Offshore
Oil & Gas Processing Equipment.
Offshore
oil and gas,
Coast Marine &
Industrial Supply
,
งานบริการตรวจสอบและซ่อมวาล์วของมาสเตอร์แพ็คจะทำโดยทีมงานที่มีความชำนาญและเครื่องจักรอันทันสมัยที่สามารถทดสอบและซ่อมวาล์วได้ถึง 400NB (16") โดยสรุปเป็นรายงานผลการทดสอบและ
จัดแสดงเป็นกราฟแรงดันในแต่ละจุดที่ทำการทดสอบ นอกเหนือจากการทดสอบเซฟตี้วาล์วแล้ว เครื่องทดสอบนี้ยังสามารถใช้ทดสอบและซ่อมวาล์วได้อีกหลายประเภท อาทิ Globe Valve, Butterfly Valve, Gate Valve, Ball Valve เป็นต้น ที่มาสเตอร์แพ็คเรามีทีมงานที่มีประสบการณ์และความชำนาญในการซ่อมวาล์วทุกประเภทไว้บริการลูกค้าที่หน้างานเพื่อสร้างความสะดวกสบายและความพึงพอใจสูงสุด
Çift

Küreli VantuzlarTek Küreli Vantuzlar,
Valves (Types) Brass, Bronze, Cast Iron, Cast Steel Gate, Globe, Check, Ball, Balancing,
Y Strainer
Valves,
VALVOLE A SFERA, VALVOLE A

SARACINESCA, VALVOLE A GLOBO, VALVOLE DI RITEGNO, VALVOLE A SPILLO, FILTRI A Y,
GIUNTI ELASTICI, GIUNTI AD ESPANSIONE PER ALIMENTI, COMPENSATORI ASSIALI, FLANGE, SPECOLE, RACCORDERIA FILETTATA,
RACCORDERIA A SALDARE, RACCORDI

RAPIDI A LEVE (CAMPLOCK), ATTUATORI PNEUMATICI ROTANTI E MODULANTI,
ATTUATORI ELETTRICI ROTANTI E MODULANTI, VALVOLE

MOTORIZZABILI
CON FLANGIA ISO5211,paslanmaz boru,paslanmaz flans,paslanmaz flans,paslanmaz dirsek,paslanmaz tee,paslanmaz reduksiyon,paslanmaz sac,Control Pinch Valves,Effluent Diffuser Systems,Knifegate ValvesDuckbilled Valves,Grinders/Macerators,Aeration SystemsExpansion Joints,Large Diameter Pipelines,Check Mate In-Line Check Va

lvesteel Pipes, Iron Pipes, Galvanized Pipe, Piping System in Ductile Iron, carbon steel, stainless steel,pipe armaturen,pav valve
Robinete cu ventil ; ROBINETE INCHIDERE CU VENTIL,ROBINETE INCHIDERE CU SERTAR,ROBINETE INCHIDERE CU SFERA
OBINETE CLAPA FLUTURE,ROBINETE RETINERE CU CLAPAROBINETE RETINERE CU VENTIL
,ROBINETE RETINERE CU BILAm,,FILTRE DE IMPURITATI,, FITINGURI,RACORDURI SI ACCESORII,
Y-shaped strainer,
filtr y,
Pumpen, Armaturen und Service